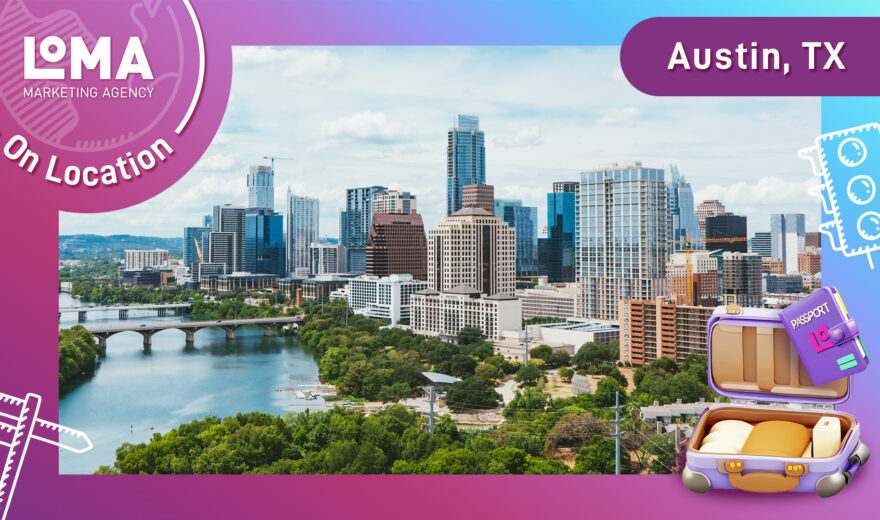 July 19, 2023
LOMA on Location: Austin, TX
By: Amy Gaskin
With in-person events and post-pandemic travel in full swing, the LOMA team has decided to curate a list of destination highlights, featuring our favourite event spaces from the cities we've been working in. The new series, LOMA on Location, aims to offer insights and recommendations you can trust when you find yourself looking for a venue for your next event.
Welcome to Austin, Texas!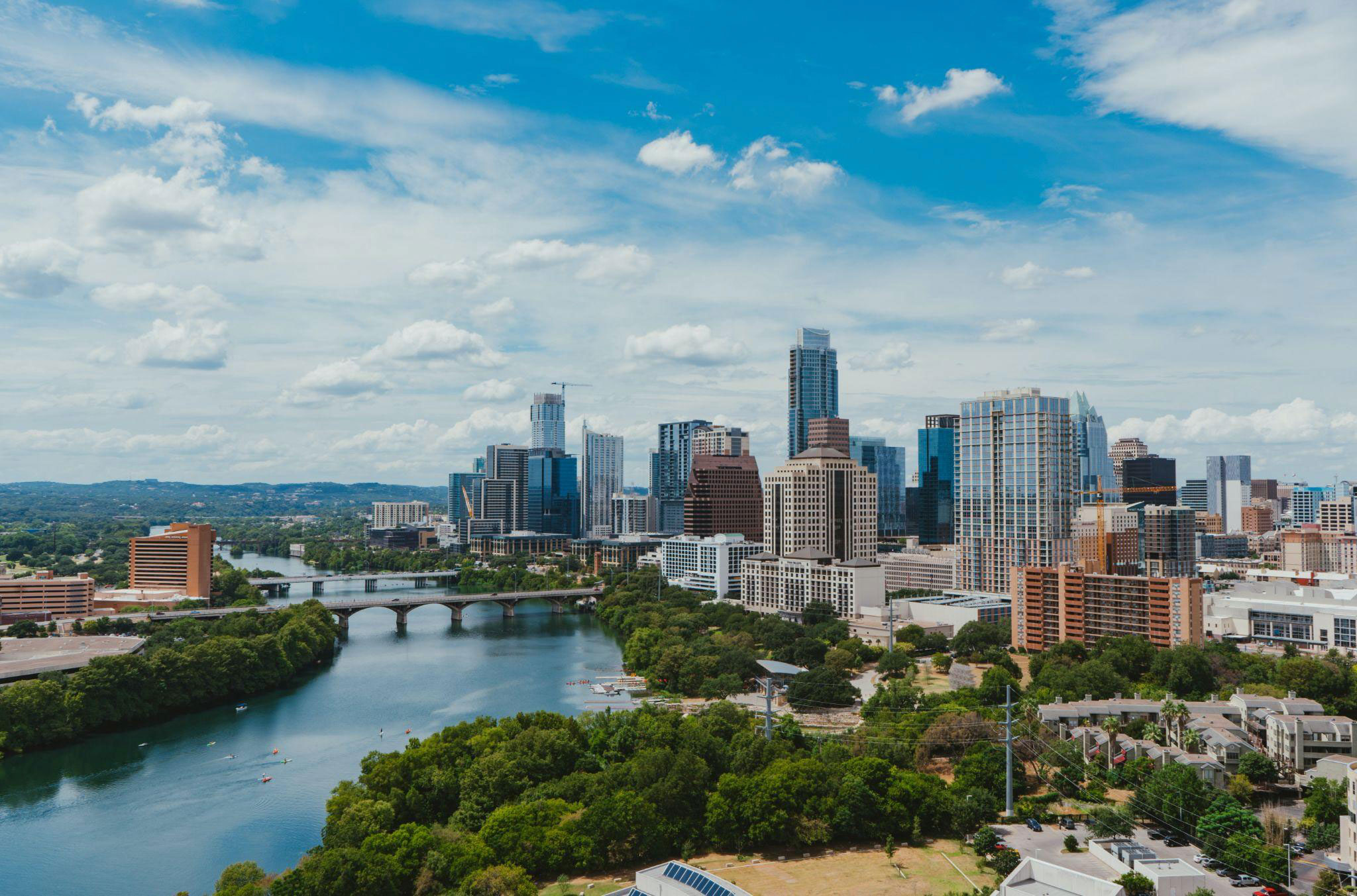 Photo by MJ Tangonan on Unsplash
Between being an accessible hub for international flights, foody-friendly with popular cuisines, and generally known for its warm, sunny weather, Austin boasts a number of highlights for visitors – whether traveling for business or pleasure. This city happens to be the perfect blend of both with historical music venues, top-rated restaurants, and indoor/outdoor meeting spaces that offer visitors an authentic Austin experience.
Our team have found ourselves in Austin a number of times in this past year for site visits and program execution. While there, we came to find some tried and true favorites – keep reading to find out why!
Hotels
304 E Cesar Chavez St, Austin, TX 78701, United States
One of Austin's newest hotels, the Austin Marriott Downtown opened in 2020 and features modern guest rooms and views overlooking downtown's Lady Bird Lake. At this property, your attendees will have access to amenities such as a rooftop pool to enjoy their downtime, while the meeting space spans multiple floors to accommodate various program sizes and multiple groups while maintaining a sense of privacy and security.
Why we love it: the Austin Marriott Downtown staff were wonderful event partners, going above and beyond to ensure our needs were met as planners, while the in-house FedEx office simplified local venue deliveries and was a great asset for on-site branding and printing needs.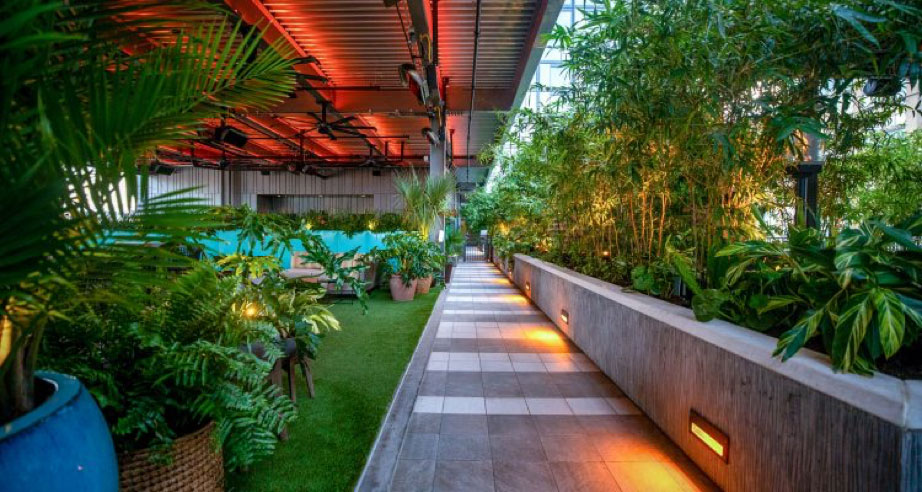 Photo by Hayden Walker via Austin Food Magazine, March 26, 2021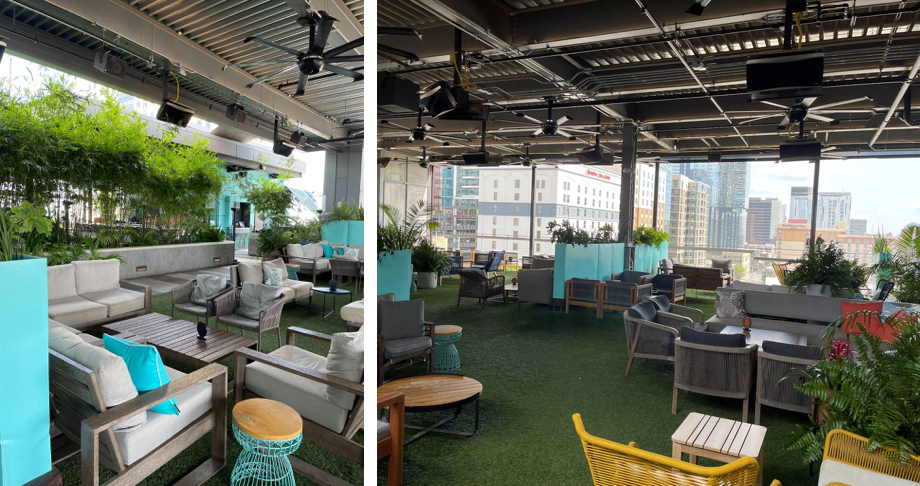 The rooftop oasis, Zanzibar, really set this property apart for us; the space features backyard-style lounge furniture to offer unique conversation or breakout space while letting attendees enjoy some Texas sun. If you're eating at the hotel restaurant, Corrine, don't forget to order the biscuits—you can thank us later!
111 E Cesar Chavez St, Austin, TX 78701, United States
The LINE Austin is a unique boutique property completely remodeled from an old parking garage. An instagrammer (and planner!)'s dream, the property is styled with natural colors and textiles, and the meeting space features wall-to-wall windows—no basement ballroom vibes here! Another perk? The property backs directly onto the iconic Congress Avenue "Bat" Bridge, so you can watch the bats take flight from the comfort of your room!
Why we love it: with 428 guest rooms,the LINE is the perfect choice for smaller programs who want to feel like they're taking over an exclusive space for their event. They have a variety of additional dining outlets including the P6 rooftop lounge space, Arlo Grey by Top Chef winner Kristen Kish, and finally Veracruz, for deliciously authentic Mexican. Each of these spaces offers a distinctly different, yet convenient on-site dining experience.
110 E 2nd St, Austin, TX 78701, United States
Located a short block away from the Austin Marriott downtown, the JW Marriott is an elevated and luxurious option for larger events; it's even noted as being the largest JW Marriott in the Americas, with almost double the meeting space of the Austin Marriott Downtown. The rooftop offers views of the Texas Capitol Building for a panorama of the quintessential Austin cityscape.
Why we love it: the volume and variety of space really set this hotel apart for large scale programs. The onsite restaurant, Dean's Italian Steakhouse, is another gem, offering a variety of private dining spaces to accommodate different sized groups with upscale cuisines.
Venues
305 E 5th St., Austin, TX 78701, United States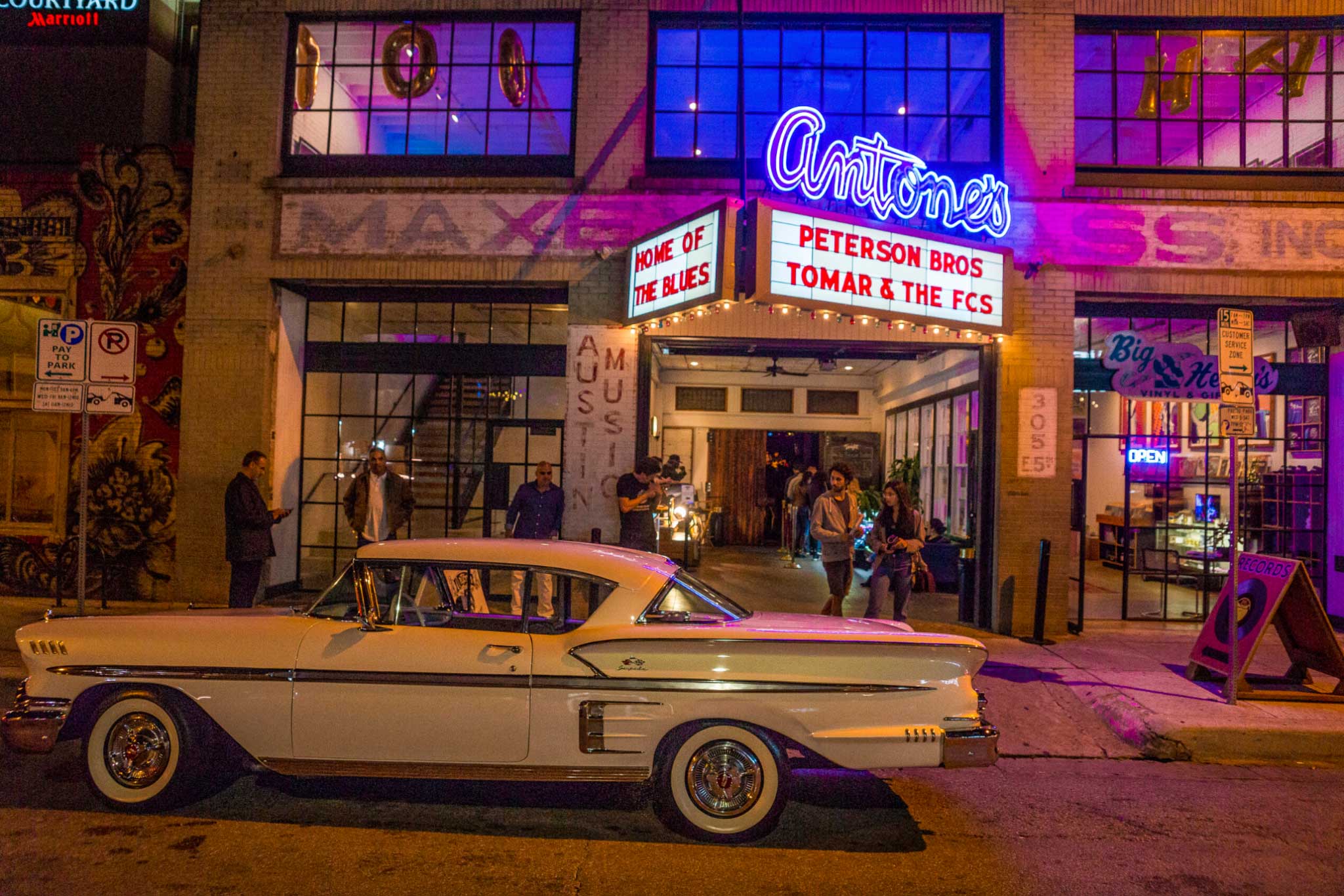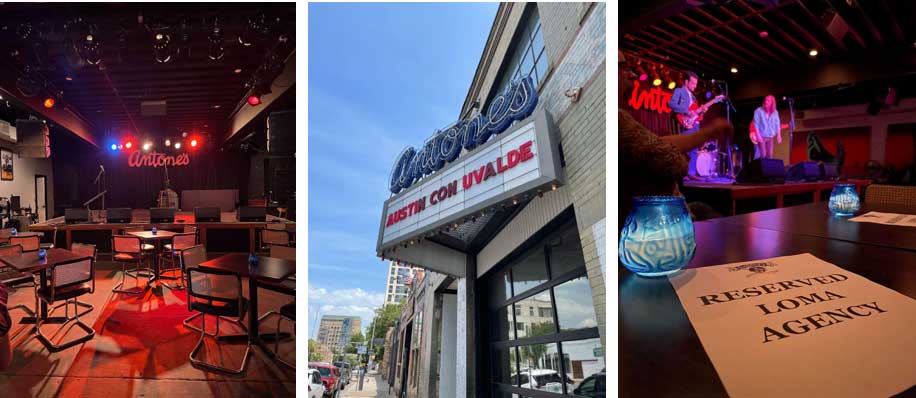 Looking to give your attendees an authentic night out in Austin? Definitely check out Antone's Nightclub! Having previously hosted jazz and blues legends B.B. King, Muddy Waters, and more, Antone's offers a fully equipped stage downstairs, and additional bar and conversation space upstairs with room for activations and other fun experiences.
Why we love it: Antone's is a turn-key concert experience with strong vendor partnerships for delicious catering and a talent catalog to help source entertainment both in your budget and to your guests liking. We definitely recommend activating the built-in vintage photobooth for attendees to enjoy! At a recent event we had The Nightowls perform and they were a HIT!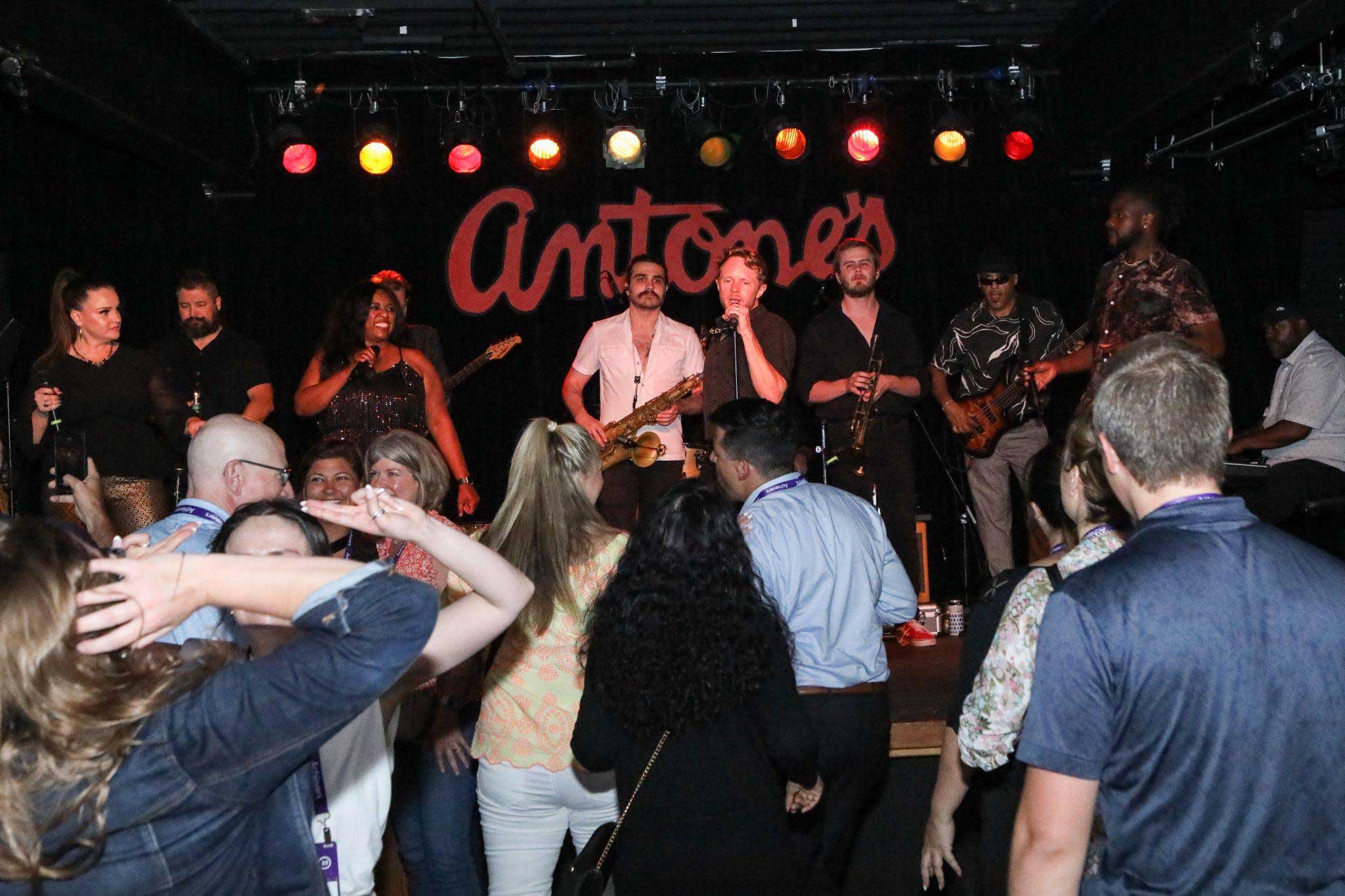 Photo by Professional Images Photography for Achievers
305 W 6th St, Austin, TX 78701, United States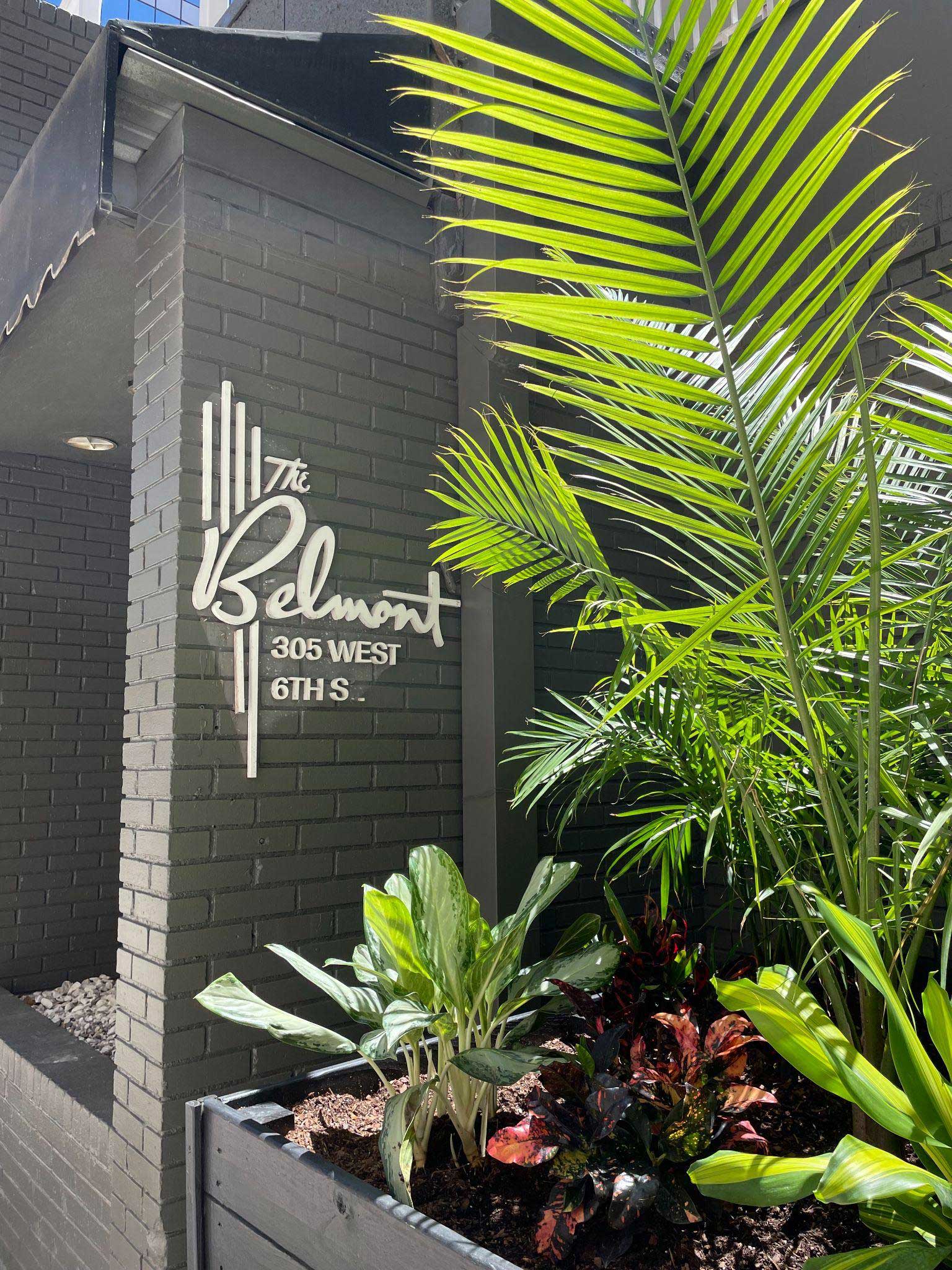 Walking through the arched entry of the Belmont offers the perfect photo opp as the space opens up to an impressive two level back patio with a permanent stage ready to host your choice of entertainment. Inside, a smaller stage and more intimate rooms can host additional entertainment,activities or networking for your guests— karaoke anyone?
Why we love it: depending on your budget, the Belmont offers a variety of spaces for custom branding to be installed to help bring your event brand to life and create impactful moments for your guests. For further flexibility and to accommodate events of different sizes, partial or full buyouts of the venue are available and allow you to leverage the space that will best support your vision.
621 Congress Ave. STE 201, Austin, TX 78701, United States
The DJ-friendly, outdoor social deck at Upstairs at Caroline comes equipped with games such as giant Jenga, corn hole, and checkers to entertain your guests. Inside, the wrap-around bar offers a focal point to the relaxed lounge space where guests can sit back, chat, and get to know one another.
Why we love it: featuring classic TexMex menus to align with the casual, backyard vibe of the space, Upstairs at Caroline lends itself well to conversation and networking events and is a low-lift yet effective venue to facilitate a memorable event from dinners to receptions.
Restaurants
605 Davis St, Austin, TX 78701, United States
Located in Austin's chic Hotel Van Zandt, Geraldine's Restaurant features an incredible seasonal menu of shareable plates and unique cocktail offerings. They have nightly entertainment if you're stopping by for dinner, or offer talent booking services and use of their built-in stage for private events. The semi-private, raised dining space offers views directly into the kitchen to see the chefs at work, while the decor is unique and features chandeliers made of repurposed brass instruments.
Why we love it: the food at Geraldine's is consistently fabulous—if you happen to see the Texas Redfish on the menu, it's become a team favorite! For an upscale team or executive dinner, to a cocktail reception buyout, Geraldine's offers flexibility and quality in event planning and delivering an excellent experience each time.
111 Congress Ave., Austin, TX 78701, United States
Fareground is a unique, food hall-style restaurant , featuring a number of local eateries with a variety of cuisines. They have a selection of event spaces to leverage for private events, including the upper Ellis deck for smaller groups. Part of the space is situated under a large tree draped in string lights, the interior feels like a marketplace with storefronts, and the primary outdoor space has a large patio and stage built into the hillside lawn.
Why we love it: centrally located to our favorite hotels, Fareground provides easy off-site access for event attendees. The variety of casual spaces easily accommodate different demographics and group sizes.
600 W 2nd St, Austin, TX 78701, United States
With floor-to-ceiling windows and colorful decor accents, you'll find The Peacock Mediterranean Grill on the ground floor of the boutique Proper Hotel serving up a variety of delectable sharing style dishes that will make your mouth water. The entire space (including the bathrooms!) is artfully designed with rich jewel tones and natural wood, pairing well with the thoughtfully crafted food and cocktail menus.
Why we love it: aside from celebrity spotting (when we were there we spotted Ted Danson & Mary Steenburgen!), the welcoming atmosphere and delicious food set The Peacock apart.The shareable plates mean you get to try a little bit of everything, and there wasn't a single dish on the table that we wouldn't recommend..
BONUS: After a long event day or lots of walking and taking in the city, have an amazing time while getting home safely by calling Austin's Your Karaoke Fun Cab at 512-629-8556—our trip home turned into an impromptu team building session as we sung along to Sweet Dreams Are Made By This by Eurythmics. Or, if you're not quite ready to rest your feet, we highly recommend a dance party at Barbarella. With an iconic music variety, they're known as the "dance club for people who don't like dance clubs."  
Each of the spaces mentioned above have something special to offer; whether good food, Austin charm, unique event space or social experiences, we at LOMA look forward to revisiting any of these venues in the future and are already looking forward to our next time in town to keep exploring what other gems we can uncover while on location.
Where to next? Need help finding your next event destination? Get in touch with us!