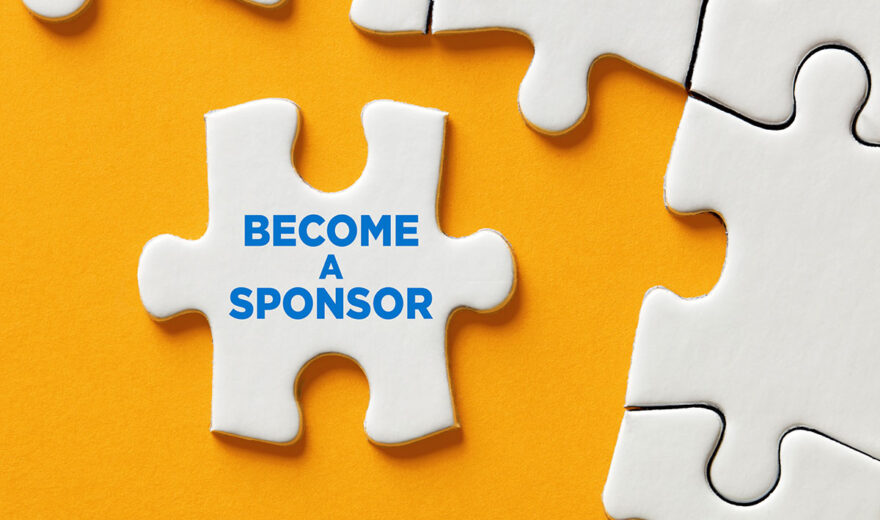 September 12, 2023
How LOMA Agency Supports a Strategic Sponsorship Journey
By: Tamsynn Moodley
Sponsorships are strategic partnerships between an event organizer and a third party. Sponsors provide financial support for an event, and in return are provided with opportunities to curate moments that allow them to promote their brand, products or services, collect leads, and build relationships with event attendees. Sponsorships can vary between events, but, at the core of it, these are alliances that are mutually beneficial and work to support the strategic event goals for all parties.
At LOMA Marketing Agency, we understand that a successful activation for a sponsor, means a successful overall event. This is why we prioritize having a dedicated team to work specifically with sponsors leading up to and during an event. Our goal is to ensure that your partners feel supported throughout the event process and maximize their investment!
Here are some of the ways that we support the sponsorship journey.
STRATEGIC DEVELOPMENT
Often our clients turn to us to help develop and design a sponsorship strategy and prospectus that aligns with their event goals and priorities.
We work with clients to understand their program in detail and propose opportunities that would be valuable to sponsors as well as achieve the event's strategic goals. Some common (but successful) activations we've produced in the past, include sponsored keynote sessions, speaking opportunities, welcome receptions, morning wellness activities, and sponsored breaks.
Together with our clients, we propose investment tiers, sponsorship deliverables and ensure the prospectus highlights opportunities for a return on investment. Our goal is to garner a sense of excitement and create "can't miss" opportunities ahead of the event while communicating the immediate value to a potential sponsor.
Once a sponsor has confirmed their participation, we engage and communicate with them regularly leading up to the event. Building rapport is critical to ensure sponsors feel supported. We do this by getting to know their teams, having regular check-in calls, and ensuring that they have all the information they need to make the most of their experience.
We also act as a liaison between the sponsor and event organizer. Strategic development is a crucial first phase for us as we assist with effective information sharing between all parties. Because we understand our client's event in its entirety, we can flag any issues that may arise prior to the event.
As part of our focus on strategic development, LOMA Agency's goal is to create a foundation that sets sponsors up for success. This includes creating and sharing a sponsor event kit. We often work with the selected show services contractor to develop a show kit that includes key deadlines, deliverables, and general event information. A well-developed show kit helps sponsors keep an eye on deadlines and it also outlines venue rules and regulations. LOMA Marketing Agency uses the show kit to provide ample information on what sponsors and partners can expect leading up to the event to avoid any on-site surprises.
EXECUTION
While onsite, LOMA acts as the primary point of contact for all sponsors. As an extension of your team, we are your eyes and ears on the ground. We facilitate all onsite support, including set-up and tear down of partner booths, activations, or sponsor halls, managing shipments, and liaising on your behalf with contractors and hotel/venue management.
To effectively support your partners, we also monitor event traffic and find ways to promote partners throughout the event. During sponsorship execution, our role is to ensure that sponsors get opportunities to connect with attendees, safeguard against any conflicts that may come up, and manage logistics associated with onsite activations. We also remain as a helping hand should sponsors need extra support with their activation, collateral distribution, or anything else relating to their sponsorship.
Finally, for any sponsors that are not present at the conference, we endeavour to ensure that their brand is provided the same quality of care, and professionally reflected in any signage, collateral, or activation.
After all, the sponsors you have at your event reflect your organization and brand, which is why we ensure that they look as good as you do.
MEASURMENT
At the conclusion of any event, we provide what everyone wants – the post event data to help the sponsor determine ROI.
Sharing key data with sponsors allows them to: gauge the success of their sponsorship, associate a value to sponsoring your event, and can perhaps solidify their return for future events. We pull together qualitative and quantitative data to support the value of every sponsorship. This data could include anything from lead capture numbers, attendance information, booth traffic graphs, media impressions, as well as attendee feedback via survey evaluations and comments.
Additionally, we aim to learn how we can support sponsors in the future. We provide a quick feedback survey to get a consensus on the sponsor experience; letting us know how they felt about the sponsorship opportunity and gauge their appetite to return.
Measurement is a key determining factor as to whether a sponsor decides to support future events as it provides insights on whether their sponsorship was purposeful, and whether it met their goals. But measurement is a two-way street and is also a way for event organizers to determine if the partners involved were aligned and met the overall strategic goals for the event.
SUPPORTING YOUR NEXT EVENT
LOMA Agency is proud to support many of our clients with their sponsorship programs.
For examples of recent programs that we've supported, feel free to visit our client case study page HERE.
Do you have an event coming up that requires a strategic plan for sponsors? Get in touch with us today and drop us a line at info@lomaagency.com. We're always happy to have a complimentary discovery call to see where we can ad value to your event.