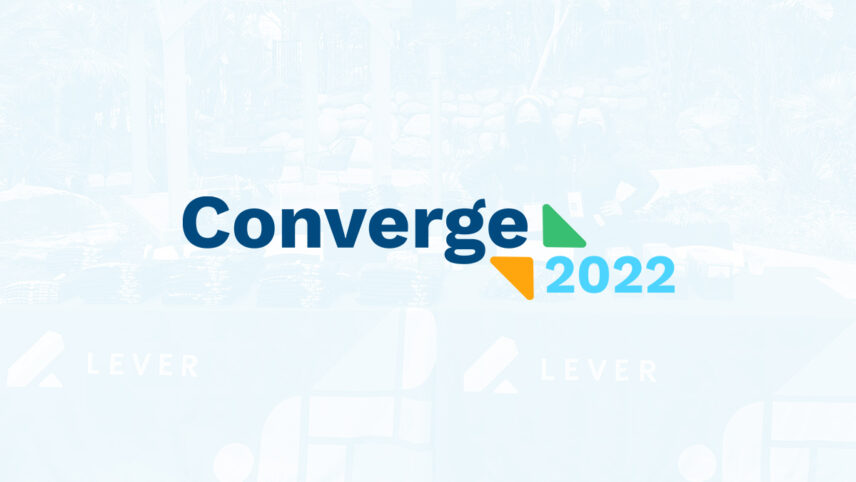 About Lever
Lever is the only platform that provides talent acquisition leaders from all sized companies with a complete applicant tracking system (ATS) and robust candidate relationship management (LeverCRM) platform in a single solution. They endeavor to tackle the biggest challenge facing growing organizations—hiring the best talent.
About the Event
Event: Lever Converge 2022
Date: May 24-27, 2022
Venue: Hyatt Regency Mission Bay Spa & Marina (San Diego, CA)
Lever Converge 2022
After two years of gathering virtually, Lever was thrilled to bring their team back together in person for their annual corporate retreat. With the goal of aligning on company goals and enjoying sunny San Diego, Converge created the perfect environment for team members to meet in real life for, in many cases, the very first time!
With almost 200 team members travelling in to San Diego from across North America, the event was a whirlwind two days of inspiring sessions and fun activities that included whale watching, hiking through the iconic Torrey Pines, and giving back to the community through the San Diego Humane Society.