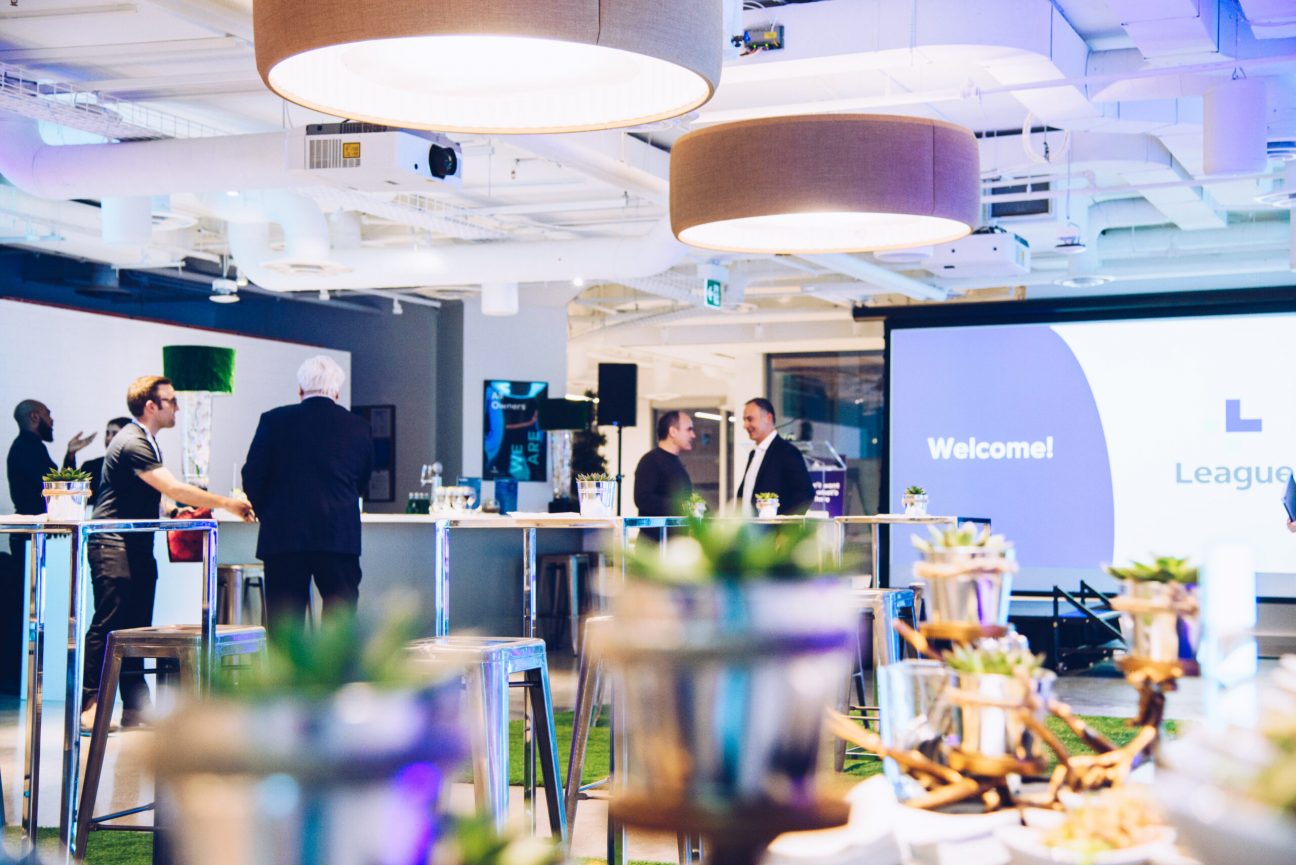 Transforming antiquated organizations and slow-moving bureaucracies is exactly what League's founders are known for. For them, no industry is too big to shake up. Now together, they are taking on one of the biggest global markets today—health insurance—and turning it on its head. Their all-digital platform makes it a breeze for your team to enjoy their benefits and automates all the admin work you love to hate, making the experience exactly what it should be—easy.
After moving into their new office space, the team at League wanted to showcase the new space by hosting an open house reception for 250 of their clients, partners and employees.
The evening was a cocktail style reception featuring remarks from various special guests, music, food and drinks and a variety of health focussed activations such as bespoke tea blending, a health wall and virtual reality meditation lounge.
Following the open house, sales kickoff was hosted at the office where we supported with logistics to ensure the two-day meeting ran smoothly.