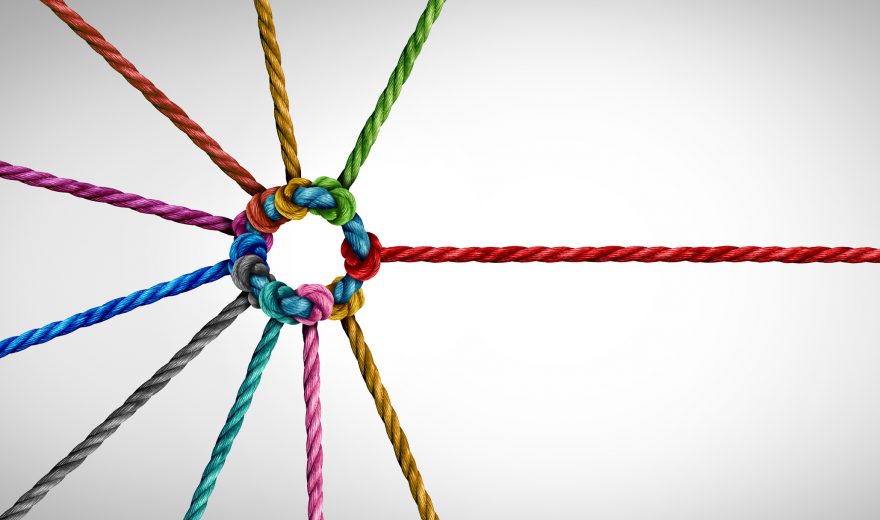 May 4, 2020
The Strength of the Events Community
Think of that one event you look forward to every year. The conference where you have the chance to catch up with friends and colleagues from around the world; the music festival where you get to step away from reality and indulge in a few days of incredible artistry; or the sports tournament that allows your team to showcase the skills that have taken endless early morning practices to perfect.
The events industry is a larger community than many realize. In 2018, the global event industry was valued at $1.1 billion and has been on a steady climb since, projected to reach $2.33 billion by 2026. The Events Industry Council asserts that in 2017, business events alone supported over 25 million jobs globally and generated over $1 trillion. In the United States, every $1 spent on face-to-face meetings and business events generates an additional $1.60 for the U.S. economy.
However, 2020 has turned into the year of uncertainty due to COVID-19. Already, high numbers of event cancellations have had a significant impact on the global economy. At the beginning of March alone, the cancellations of many major events totalled over $1 billion in direct economic loss.
With all that has happened and all that is surely yet to come, it's a good thing that event planners are expert problem-solvers. The events and adjacent industries are doing everything possible to turn challenges into beneficial solutions for the global community.
Below are a few examples from across the globe that demonstrate the resilience of the events community when it comes to repurposing, reshaping and starting to recover during these difficult times.
REPURPOSING: Turning Lemons Into Lemonade
For the upcoming year, many large companies such as Facebook and IBM are choosing to convert their live events to digital experiences in lieu of an all-out cancellation. The shift to virtual has left conference centres, hotels, stadiums and concert venues uninhabited. Instead of staying empty, many of these venues are being repurposed to continue offering just as much value as their virtual counterparts.
Convention centres in London, England and Vancouver, Canada have already been converted into makeshift hospitals to relieve some of the strain on healthcare systems. In Madrid, Spain the IFEMA Convention Centre opened with an initial capacity of 1,300 beds with the ability to increase to 5,500 beds, should the need arise. Sports stadiums in Brazil and Wales have also been outfitted with hospital beds to assist emergency efforts.
Meanwhile, a number of major hotel chains are also shifting their focus; instead of providing accommodations for tourists, brands like Hilton are using their vacant rooms for members of the community who need them most. In partnership with American Express, Hilton has donated one million hotel room nights to frontline workers across the United States, helping to keep both workers and their families safer as they work diligently to keep the rest of us safe.
RESHAPING: Changing The Way We Operate
While these permanent venues are lending themselves to temporary operations, other central components of the event and hospitality industries are restructuring to provide important services.
Upstaging, a Chicago-based special events carrier, is taking their assistance on the road by swapping its usual hauls of live event equipment for grocery and retail supplies. Production equipment, such as room dividers and lighting, are being repurposed to assist health care efforts. In addition, the company is also offering their printing and design materials to produce signs encouraging social distancing, and their staff to assist in set up and tear down of temporary facilities.
The Ocean House Management Collection – a New England hotel group – has also found a creative way for their staff and culinary team to give back to the community during ongoing school closures by providing a mobile lunch service. For young students who rely on their school cafeteria for their midday meal, the Ocean House food truck is a way of using existing resources to ensure no child has to go without a nutritious meal.
There is even a silver lining to the cancellation of so many events, as charity organizations, like the non-profit Good360, are collecting donations from cancelled events in the form of water bottles, t-shirts, and tote bags, to assist in relief efforts.
The Metro Toronto Convention Centre has also donated items left over from events, like bags and furniture, to Habitat for Humanity and has provided thousands of meals for food banks and student nutrition programs in Toronto, Canada.
RECOVERING: How We Move forward
All around the world, the event and hospitality industries are mobilizing to protect and support the global community in any way possible. As venues and teams of event and hospitality staff find ways to continue providing for their communities, other groups are finding ways to keep people connected and entertained in an attempt to regain a sense of structure and purpose while such things are difficult.
In Scotland, a local soccer club that is unable to host their usual games has rebranded from the Patrick Thistle Football Club to the Patrick Thistle Family Club. The club is making efforts to ensure fans stay connected and in positive mindsets through increased online engagement and will be calling elderly fans directly to ensure they have someone available to connect with.
Art and culture events are being kept alive online, thanks to organizations like the Toronto International Film Festival, that recently curated a Stay-at-Home Film Festival, and the Metropolitan Opera, which is streaming performances for free. Engaging in online content from some of your favourite events is a great way to not only stay entertained while at home, but also offer continued support until these events can return to taking place in-person.
Ways To Get Involved
We all can't wait to come together again in person, but in the meantime, we are united by the desire to be there for one another as we learn how to persevere through the months and years ahead. From big to small, each kind and thoughtful act makes a difference in supporting our industry and our community.
There are a number of ways to get involved and show support for the community. Here are just a few ideas:
We at LOMA Marketing Agency are so uplifted by all the displays of support and unity being displayed around the world. This is an unprecedented time of change and uncertainty, but the events community has stepped up to show its strength despite the strain. Looking ahead, we will continue to lend our support where it's needed and eagerly await the moment where we can all meet again in person. Until then, be well and take care of each other.