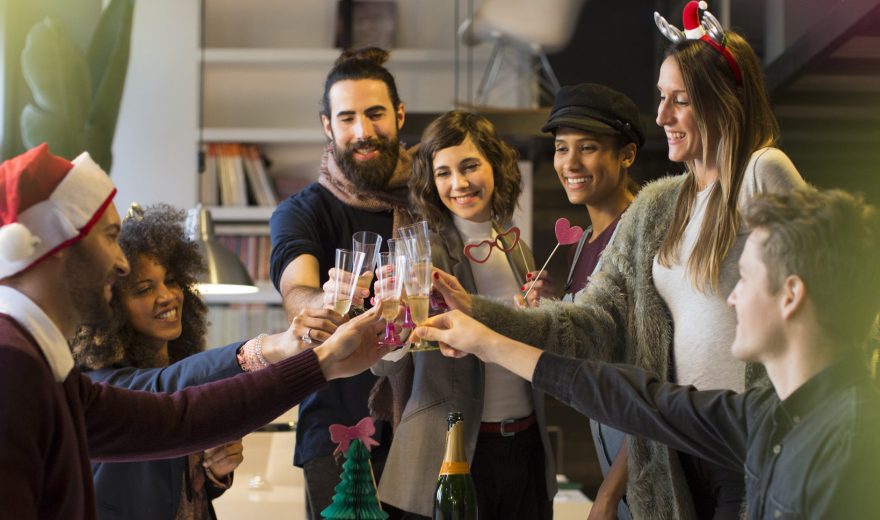 September 28, 2018
Holiday Party Countdown: 5 Tips for a Stress-Free Celebration
With Labor Day in the rear-view mirror, it might be hard to believe that there's less than 90 days until December, but it's true! While three months seems like a long time, fall is a busy time and before you know it someone will ask, "What are we doing for this year's company holiday party?"
If you haven't even thought about holiday party planning yet, don't worry—now is the perfect time to get started! Get the jump on your planning with these five tips to help you organize a festive celebration everyone in your organization can enjoy!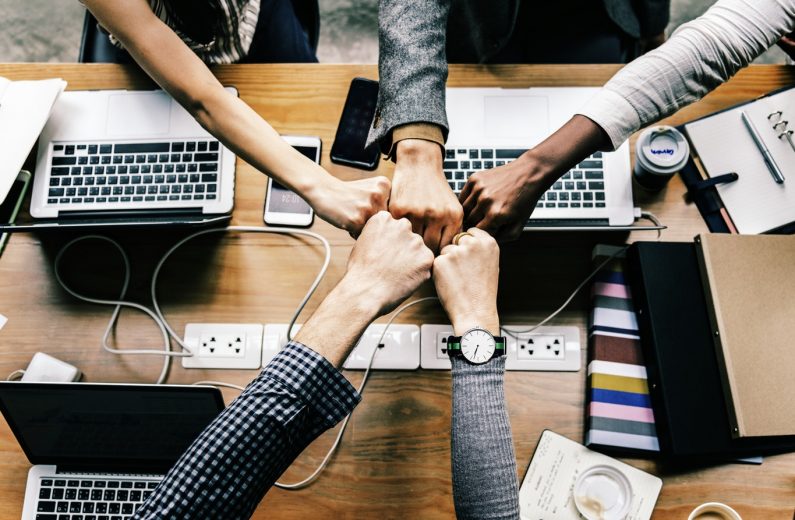 1. Planning by committee
Planning a big event for your entire organization can be stressful and even a bit intimidating. The good news is, you don't have to do it alone! Just about everyone at your company will have an opinion about the party, so why not include them in the planning process? Nominate a planning committee that includes someone from each team or department. This will not only help divide and conquer the planning duties, but it'll also help spread the word and drum up interest around the water cooler as your planning committee shares the party progress with their colleagues.
But before you get planning, however, be sure to establish clear roles and responsibilities for the committee. Determine who the key decision makers and budget approvers will be and commit to meeting bi-weekly or weekly leading up to your event.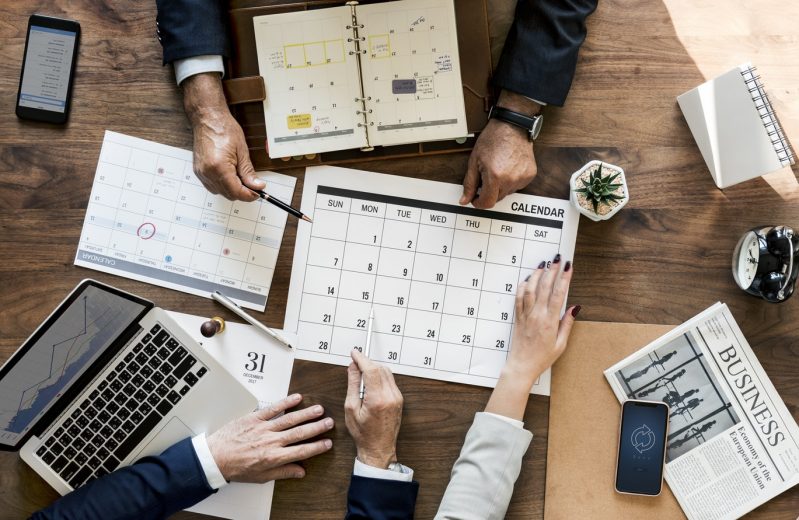 2. Date, time, and location
One of the most important decisions you'll have to make is where and when your celebration will occur. Here are some key questions you'll want to discuss and answer as a committee:
When will the event be held? Be sure to take into account holiday travel plans and year-end wrap-up, and possibly consider a January celebration after everyone is back to work in the new year.
Will it take place after or during work hours?
Will it be on a weekday or weekend?
Where will the event be held? In the office or offsite?
If offsite, does it need to be close to the office and/or close to public transportation?
Will the company provide transportation or taxi vouchers?
Will employees be able to bring a guest?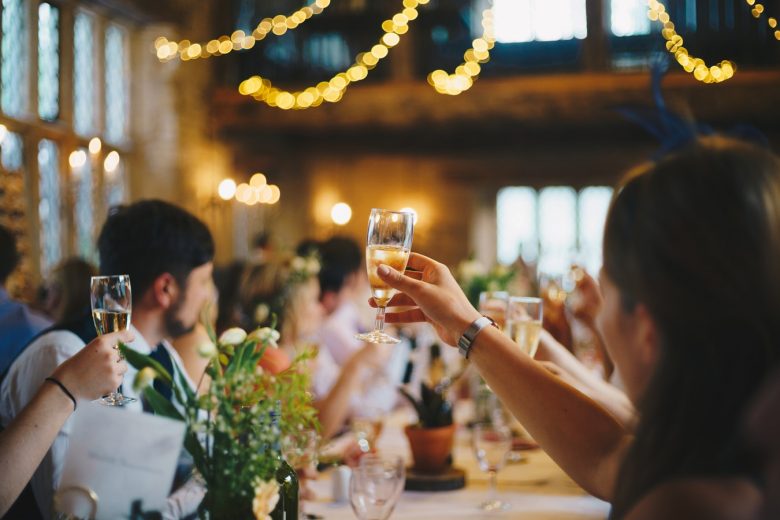 3. The venue and theme
Many organizations use the end-of-year holiday party as a time to celebrate as a team and recognize the year's successes whether it's hitting revenue targets, a major client acquisition, or a new product release. It's also an opportunity for your team to bond and connect while having some fun and celebrating the season together.
Whatever the reason, think about what kind of vibe you'd like your event to have. If you're a smaller organization, an intimate dinner at your local "it" restaurant in a semi-private or private room would be a great option. If your crowd enjoys a good dance party, perhaps renting out an event space with a DJ and food stations may be the way to go. If employees love a good theme party, come up with a theme that can build leading up to the event and get people talking about what they're planning to wear.
You know your colleagues best, so as a committee, think about what everyone would enjoy and would make for a memorable experience.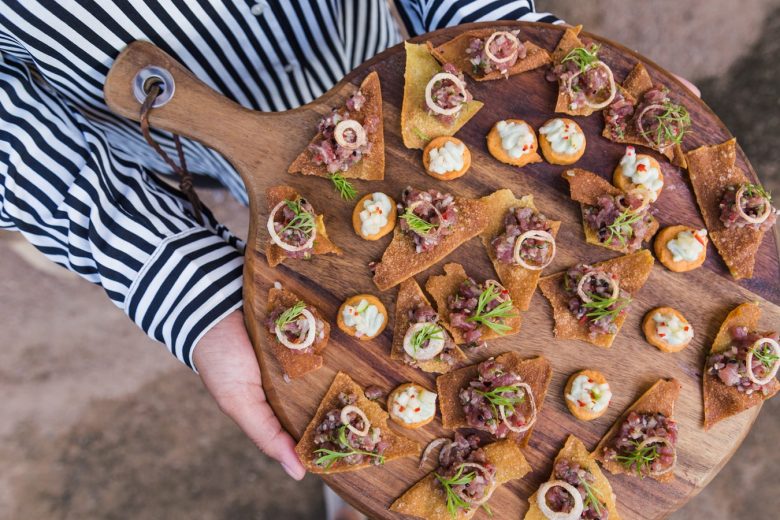 4. Food and drink
There's a great quote by American food writer M.F.K. Fisher that says, "First we eat, then we do everything else."
Great food can elevate an event and is where people tend to gravitate. When it comes to events, food is also one of the top things people rave or complain about.
Here's some food for thought:
If the event is themed, think about how the food can play a role and represent the theme.
Ensure that you've considered everyone's dietary restrictions. This can be managed by sending out a few survey questions with your event invitation to capture allergies or preferences.
For sit-down meals, a pre-set menu with a few different options can work best.
If your event will be reception style with guests roaming throughout the evening, food stations paired with passed canapés would be a good way to ensure everyone gets a variety of bites.
It's the holiday season and a time to indulge, but don't forget to balance the poutine bar with some healthier options like a sushi, poke bowl or crudité bar.
You'll also want to discuss how you're going to manage alcohol consumption at the event. Some companies opt to have a ticket system in place where guests are given a set number of tickets for the evening, limiting the number of drinks served, or requiring guests to pay out of pocket for any additional drinks.
With a cash bar, or if you're hosting all drinks, ensure that there is a firm time established for last call and that you close the bar at least 30 minutes before the end of your event.
Additionally, if you're serving alcohol, it's important to ensure that your guests are getting home safely including opting to provide taxi vouchers or ride sharing codes. For those guests that live far away from the office, you can even consider negotiating a room block with a nearby hotel to save them the long trip home.
It's also important to remember that not everyone is a drinker, so you'll want to have plenty of non-alcoholic options as well.
While your goal is for everyone to have a fantastic time, that can only happen if everyone arrives home safely after the event.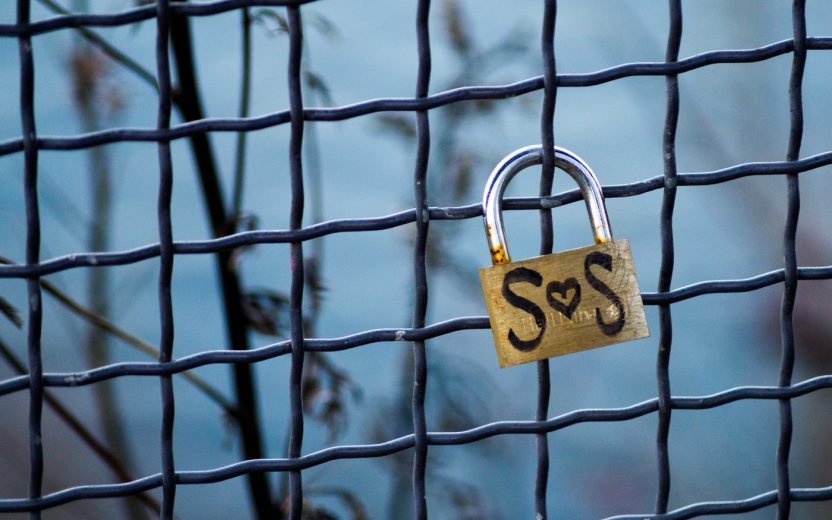 5. When to engage an event planner
We're all busy, especially this time of year. If you don't have the capacity to coordinate an event, and you have the budget, engaging a third-party event planning agency can make your life a whole lot easier.
As planners, our goal is to act as an extension of your team to ensure your holiday celebration represents your organization well and that everyone leaves looking forward to the event next year.
Event planners can not only can provide you with a plethora of ideas and options, but have access to a wide network of venues, caterers, and other suppliers, saving you the time and money and the challenge of evaluating all the vendors needed to make an event like this happen.
Whether you've already started dreaming about your company's holiday party, or it hasn't even occurred to you yet, now's the time to get started planning to ensure a fun, memorable, stress free holiday event for your organization! Happy planning!