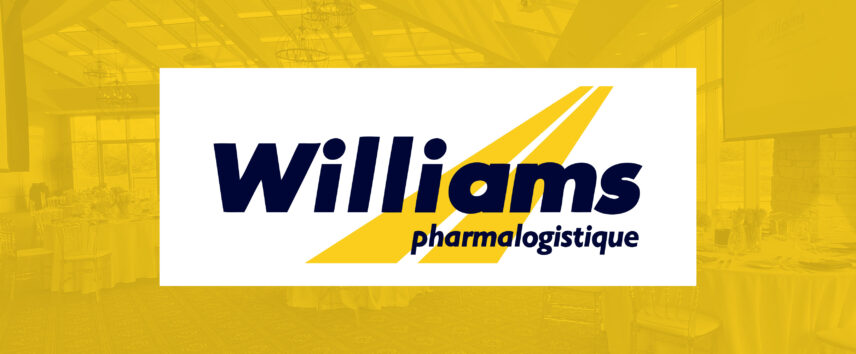 About Williams Pharmalogistics
Williams Pharmalogistics is the expert in effective cold chain management and distribution to Healthcare consignees. They leverage advanced technology to monitor and control temperature live for each shipment, while providing shipment tracking and geolocalisation & traceability for each unit.
About the Event
Date: March 28, 2023
Venue: Lionhead Golf Club & Conference Centre
This luncheon brought together a group of professionals from the industry to discuss key issues in temperature-controlled transportation.
To play on the subject of temperature, the event was build around a "Fire & Ice" theme that was carried throughout the event from the venue (with floor-to-ceiling windows overlooking a frosty golf course), to the décor (featuring clear Chiavari chairs, fire pots on the tables flanked by florals in the Williams brand colours), to the food (which featured ice bowls, dry ice displays, cloches filled with cedar smoke that revealed the main course, and pulled sugar icebergs on the showstopping dessert).
To end the event on theme, guests were gifted The 6IX Essential Hot Sauce Collection from local Toronto brand, Smoke & Tears.
LOMA was thrilled to partner with the Williams team on this event.