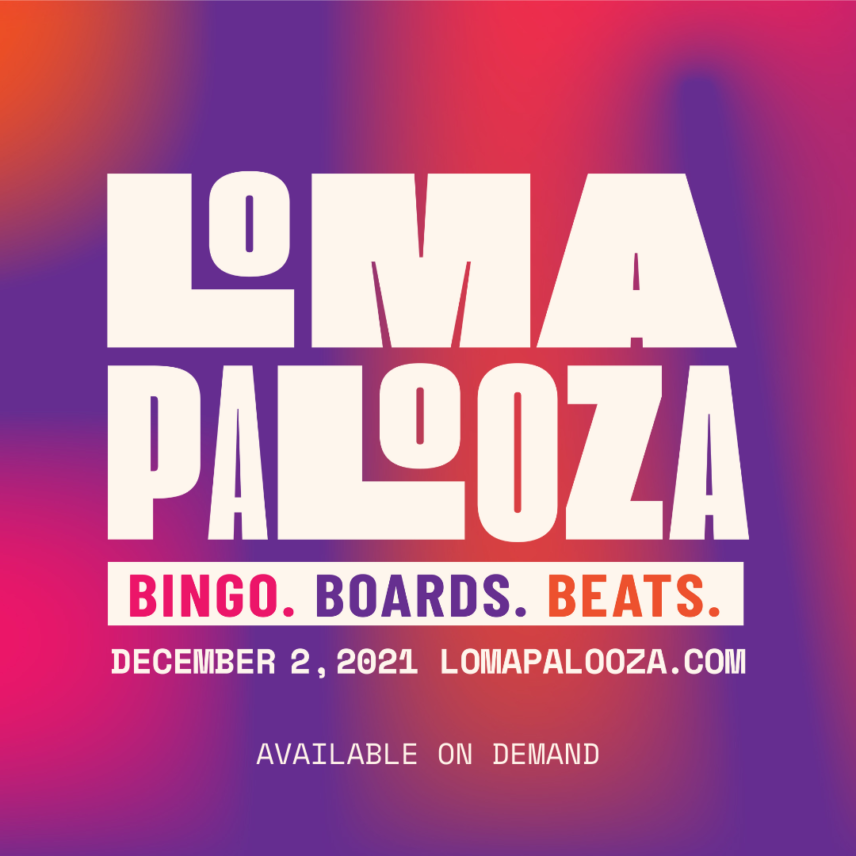 LOMAPALOOZA was born during the start of the Pandemic in 2020 with the goal of making the most of what became the new normal. It was about feeling good and doing good from home. This year, we chose to host a holiday version with fun interactive sessions that would get everyone in the festive spirit.
LOMAPALOOZA 2021
Bingo. Boards. Beats.
We at LOMA Marketing Agency were happy to host the 2nd annual LOMAPALOOZA on December 2.
The virtual experience kicked off with Drag Queen Bingo. Joining us with a red sparkly background, candy cane patterned dress, and Christmas music was Joy S. from The Screaming Queens. Joy really brought…the JOY throwing in punny jokes, performances and hosting a few exciting rounds of B.I.N.G.O!
No doctors were involved in this second experience where the lovely Sophia Cong from The Graze Anatomy hosted our Boards session. Here the audience had the opportunity to learn all about creating the perfect grazing charcuterie board and could follow along with a grocery list provided prior to the event. Sophia shared tips and tricks like how to create the perfect salami rose and answered many burning questions from the audience.
Last but not least, with a voice reminiscent of Billie Holiday and rap verses comparable to Lauryn Hill, the talented Butterscotch delighted us with her beautiful voice, on the spot rap beats using her loop station and piano. She performed her own songs and even wowed the group when she created a custom track about racoons aka trash pandas based on the audience chat.
LOMAPALOOZA was created with a for the people mindset. The last two years have been a challenge for everyone, and we at LOMA along with our supportive community were honored to be able to raise $1,943 to support the World Federation for Mental Health.