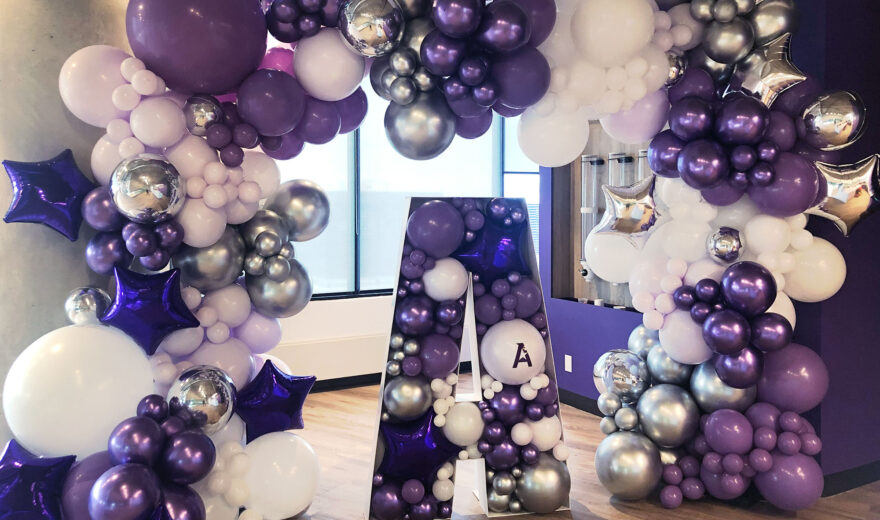 November 10, 2021
And, We're Back! How We're Returning (Slowly) to In-Person Events
By: Yana Verbitskaia
For 18 months (and counting), event professionals around the world have been immersed in learning new technologies and virtual event experience platforms, while having to reimagine every element of an event while maintaining the integrity of its purpose. 
From finding ways to connect and reach people beyond their computer screens to focussing on sponsor and partner ROI, there have been no shortage of challenges.
As the world opens back up for travel and in-person connection, we know there will continue to be challenges to address. Not only do organizations now need to consider how (or whether) to incorporate a virtual experience offering for their events moving forward (because, let's face it, the future is hybrid), but they also need to take special care in ensuring that in-person experiences are safe, welcoming, and respectful of attendees with a variety of comfort levels being back in group settings.
Here at LOMA, we were thrilled to have had the recent opportunity to dip our proverbial toes back in to the in-person events waters. The team at Achievers tasked us with creating a safe but exciting grand opening celebration and office tour for their employees in their brand-new headquarters in Toronto. For many attendees, this was the first time they would be meeting their colleagues in person after over a year of working together virtually.
With over 200 team members excited to attend and capacity restrictions only just starting to ease up, we had to find a way to ensure attendees' safety and comfort first while still creating a memorable experience.
Here are a few tactics we employed to accomplish both goals:
We had guests sign up for one of 10 timeslots throughout the day, each holding a maximum of 20 participants to keep groups small. Each group was required to complete a COVID screening questionnaire before entering the premises, and masks were required anytime they weren't eating or drinking.

We very strategically mapped out the walking tour of the office for Achievers executives to ensure that there was zero overlap of groups or crossing of paths, and that there was sufficient time between tours to clean and sanitize key, high-touch areas.

Each tour was staffed with an event concierge whose main responsibility was keeping the tour moving and on time to avoid any backlog. They also kept our core event team at each tour stop updated on the group's location so entertainment and catering could be cued as needed!

Food was pre-packaged and beverages were pre-poured by catering staff to eliminate communal serving utensils or touch points. And boy, was it all delicious!

Fun (but brief) experiences were sprinkled throughout the three floors of the office to keep the entire tour lively but moving. There was a saxophone player in the hidden Speakeasy space, and a steel drum player giving life to the Retreat area (along with pre-poured tropical mocktails – yum!). The yoga room was filled with calming scents and sounds using a zen playlist and essential oils diffuser.

Gifting was ready to grab and go for each group upon departure to minimize clusters in a small space.
The day was full of energy, laughter and excitement, and we were so proud to be a part of building that experience with the Achievers team.