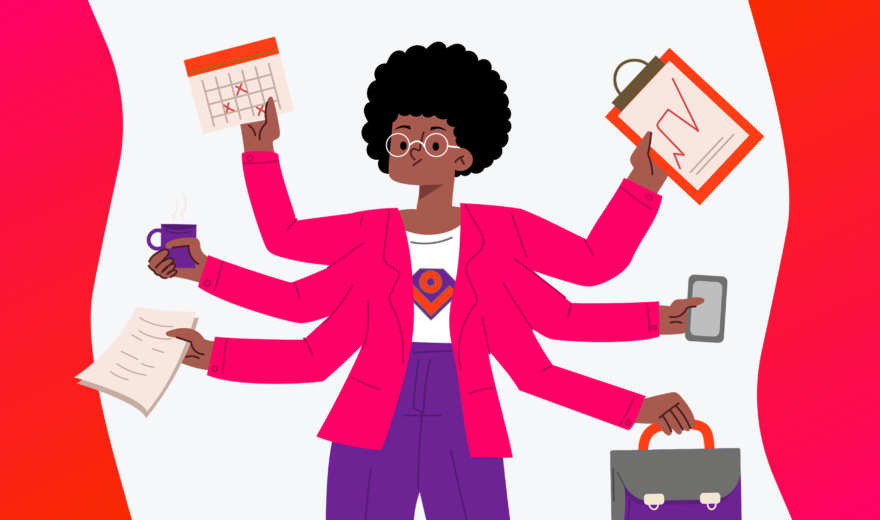 March 30, 2023
Anatomy of a Meeting & Events Planner
By: Amy Gaskin & Yana Verbitskaia, CMP
As events professionals, we hear all the time from people not in the industry how glamourous and exciting our jobs must be—the jet setting, the décor budgets, the menu tastings. It all looks, from the outside, like "planning parties" is a dream job.
What those same people don't see are the countless hours spent updating presentation content, the thousands of names on an Excel spreadsheet representing a city-wide, multi-hotel room block, unexpected technology glitches on a platform you've tested for months, the preparation of a warehouse full of gifting, and the seemingly non-stop stream of challenges to solve.
Sleepless nights and 12+ hour days all add up to the satisfaction of executing a seamless and memorable event, followed by the inevitable "event hangover", full of reconciliations, budgets, and invoices.
But the role we play is about so much more than the challenges we deal with. As meeting and events planners, we get to build incredible connections, nurture a wide range of meaningful and strategic relationships, make out-of-the-box brainstorms come to life in creative ways, and ultimately, bring people together.
It takes a specific kind of person to not only manage, but enjoy, this uniquely challenging career.
In honour of Global Meetings Industry Day, we have created an infographic overview outlining some of the key traits it takes to survive (and THRIVE) as a meeting and events planner.
Missing one (or all) of these traits? We can help! Contact us at LOMA Marketing Agency (info@lomaagency.com) to find out how we can put all of our planner skills to work for you to help you build an amazing event experience.
Fullscreen Mode